After taking her first hot yoga class, Ravinder was shaking. She had just survived 90 minutes of sweating and holding poses that must have looked so easy from outside the room. She couldn't wait to do it again. And again. From her practice grew a passion….a passion to share this healing practice with her local community. She sent out on a quest to build her practice, become a certified teacher, built up hours upon hours of teaching experience at Bikram Headquarters, Encino and Studio City, honed in her skills and deepened her knowledge and understanding, and built and opened Hot For Yoga in Santa Clarita, CA.
She's completed trainings/certifications in Bikram Yoga, Inferno Hot Pilates, 500hr YTT (Vinyasa, Prenatal, Restorative, Subtle Bodies, Trauma Informed Yoga, Yin Yoga, Yoga Nidra, Adaptive Yoga) and is a Reiki 1 and 2 practitioner. 
Yoga is my absolute medicine. I started practicing yoga 10 yrs ago when I was going through a rough time, and yoga opened up a door of healing and presence. I knew yoga was going to be a part of my everyday life. I continued to deepen my practice through videos, meditation and classes. I started to feel the call to teach and completed my 200 hr ytt in Thailand. I came back home to teach private lessons and kid yoga and felt so embodied in my purpose. I taught at a Surf Hostel in Brazil and am now back home. I teach Vinyasa and Hatha style and also love intuitive movement and listening to what the body needs. Maybe that's a power flow one day and slow juicy hip and heart openers the next day! I am merely a guide to help you feel empowered in your asanas and breath. I hold space for you to find your greatest strength and awareness. I am forever grateful to have this beautiful philosophy in my life and even more grateful that I get to help my community receive its teachings as well.
My entire life, I had seen both my parents engage with and love yoga every day. As I started forming coherent thoughts, I knew yoga would be a wonderful activity to keep my body active and healthy.
It helped me more than I thought possible! I've increased my flexibility, strengthened my endurance, and bettered my mind through hot yoga. 
I loved the practice so much, that I wanted to further my involvement with hot yoga. Throughout my ten years of practicing yoga, I grew my practice and my love for the yoga community, encouraging me to further interact with the community by teaching the 26 and 2 hot yoga practice that has changed my mind and body.
If it can change my mind and body, hot yoga can change anyone's.
Before practicing yoga, I had a much smaller faith in myself, in the universe, in the true power that the human engine holds within its dormant crevices. I went through a muscle tension/inflammatory condition so severe that for about a year and a half, I was for the most part mute. It taxed and exhausted my throat muscles to talk, so much so that the pain from talking, laughing, and singing was too painful to bare, so I simply chose not to talk for the most part.
Fast forward to now, I can say that I have restored the ease within my body by a great quantity. No longer do I get debilitating aches in my shoulders, jaw, neck, and throat muscles. I see now how out of alignment my spine was, therefore my entire path of life was misaligned as well. I've experienced what it's like to be in debilitating pain every day, what it's like to feel like a victim, to feel hopeless, to be disconnected from my body and to be scared of expansion.
I can now gloriously proclaim now that with self mastery, you can heal yourself. In my personal experience, a regular yoga and breath practice, especially combined with a living plant foods diet, has shifted my mindset to that of empowerment.
The human body: a vessel of the spirit waiting to be explored through the breath, through movement. By facing and breathing through the uncomfortable, we find and build within and without us flexibility, and, at the same time, strength. We learn to relax into strength.
I want to share with others the incredible medicine that is nowhere to be found outside of ourselves – it is found in the incredible refuge within. Ultimately my greatest mission is to learn how I can find and share the secrets to cultivating the most vitalized, inspired, and expressed versions of ourselves.
In combination with my passion for yoga is my passion for breath (aka consciousness) awareness. I will be teaching what I have learned and am continuing to learn on the breath. Breath is the fuel of any and all of our practices and endeavors in life, yoga, of course not being excluded from this.
If you would love to deepen your intimacy with your body, mind, spirit, then I urge you to join us in the exploration of the breath, and discover a transformation you'd just have to experience for yourself to truly innerstand.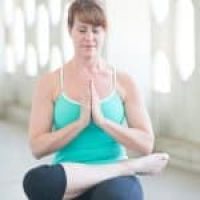 To be honest, I never had experienced any physical body issues before trying Hot Yoga. I was  an avid treadmill runner, I took tons of cardio, step, and weight lifting classes, and I also danced  on stage professionally. I considered myself to be quite fit. But, until I tried hot yoga, I'll admit, I  got bored at the gym. I often tried to pass the time watching TV while running on the treadmill. I  felt like I was just biding my time in cardio class because my body got so conditioned to the  movement, and weight lifting tended to make my arms look bulky, not lean.  
I tried Hot Yoga in 2008 for the first time in the Philippines. I was doing a show in Manila and  the Hotel gym was very small and uninspiring. My first Hot Yoga class, I was completely  hooked! It was extremely difficult, even though I was pretty flexible and had decent coordination.  The heat was beyond anything I had ever experienced and I had to focus so intently on my  breath that it forced me to stay completely present. Even though the class was so intense, after  class I felt euphoric. I continued to go to class and felt so renewed it made me giddy, like I had  discovered a secret that know one else knew about.  
I continued taking class throughout my travels and when I came back home, I knew that yoga  was something I would do for the rest of my life. I also wanted to share my passion by  becoming a teacher.  
I have been a certified Hot Yoga Instructor since Spring of 2012, and I absolutely love teaching.  I've dealt with personal injuries myself and I feel it has improved my teaching. I experience  painful arthritis in my knees, and have bulging discs in my lumbar spine. Because of these  injuries, I've had to find ways to modify postures and be patient with my body. The act of having  to listen to my own body has made me more sensitive and aware with my students. Even  though I'm committed to the accuracy and technicality of the yoga postures, I also thrive on  creative ways to explore yoga posture modifications so that all students can know that any body  type is capable of doing yoga.  
I teach the traditional Bikram 90. My class is for everyone at  any level in their yoga journey. I can promise you two things if you take my class…you will have  fun and you will feel better than you did after completing my class. I can't wait to see you in the Hot Room!!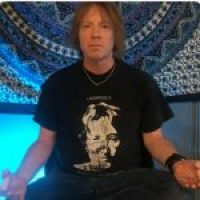 Jeff Pilson is probably most known as the bass player, songwriter and background vocalist for the legendary band Dokken. He's also had stints with the bands Dio, MSG and his own band War and Peace. Currently he is with the classic rock band Foreigner, where he not only serves as bassist and musical director but also as the band's producer on many of their CD releases since 2005.
What people likely DON'T know about Pilson is his passion and commitment to the study and practice of yoga.
Pilson's yoga journey began in 1978 following a debilitating back injury. Soon after, he was studying hatha yoga and meditation with yoga legend Richard Hittleman who is best known for his PBS television series Yoga for Health in the 60's, 70's and 80's. Through his TV series, books and videos, Hittleman is widely credited for bringing the practice of yoga to more people in the west than anyone before or since. Since Hittleman's passing in 1991 Pilson has studied extensively with Yogi Michaeline Kiss in both New York and San Francisco.
Pilson credits yoga postures and meditation as the vital tools to keep him "sane and healthy" in a vigorous road life that often entails travelling 10 months of the year. His teaching of yoga meditation and mild postures is designed to introduce students to several time tested ancient meditation techniques and then allow them to naturally adapt to whichever one or ones best suits them.
There is no such thing as too old to start a successful yoga practice, and meditation often proves to be a life changing experience that has no equal.
"The Self Realized state is the natural state. All one need do is remove the obstruction of the mind."   –Ramana Maharshi/ Guru to Richard Hittleman
I am Ana, and I have been practicing Yoga since 2000. I decided to get certified and expand my knowledge studying Therapeutic and Ayurveda Yoga at the Discovery yoga center in St. Augustine Florida where I resided for 14 years. My passion for teaching other students is to help them reach their goals not only on a physical level but also on an emotional level to reach peace of mind and to take the benefits of the practice outside the mat and into their daily life. 
Bailey is not only the official greeter and protector of Hot For Yoga, she also successfully completed obedience training at a very young age. She is a master at savasana and downward dog. She loves to hike, and would love for you to join her on a guided tour. She'll show you all the best smelling places along the trail and also the best places to rest and take a sip of water!
Keep an eye out for pop-up hikes on the schedule, and please join her…feel free to bring your friends, family and hiking dogs!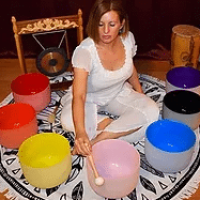 At the age of fifteen, Gloria received a Certified Title as a dance instructor from the prestigious Conservatorio Alvistur in Buenos Aires, Argentina. At that early age she formed her own Dance Troupe and started to teach children of all ages how to dance folklore Argentino (Gauchos) and tango. Gloria has worked as a professional dancer alongside the stars in Argentine Tango, sharing the stage with the most international renowned artists. She has toured receiving accolades throughout Asia, Europe, South America and the United States. Her passion and advocacy for the arts, education and wellness has led her to create a different approach of teaching, thus creating different programs to meet the needs of each individual person. Gloria has created a tango dance program for the blind at the Braille Institute in Los Angeles, where she has volunteered for several years.
Gloria is a certified kids and teens Yoga instructor. She combines Yoga, meditation and mindfulness in her classes, bringing a greater health, happiness and well-being into the children's lives. She has created an Art, Science, Technology and Mindfulness educational program called Kids of Tomorrow.  Her vision is to help and guide children around the world to embody their infinite potential in ways that are healthy and positive for their physical and emotional well-being. Helping kids to discover and actualize their talents, gifts and life purpose. Gloria believes that more than ever, young people need to find hope, direction, and passion to live healthy and inspired lives.
Gloria is a natural born healer and mentor. On her passionate quest to help others, she became a Reiki Master, Past Life Regression Therapist (QHHT), Sound Healer and Akashic Records Practitioner.  She helps and guides people awake to their missions and life purpose as well as to make positive changes in their lives and achieve a healthy balance of body, mind and spirit. 
As a Sound Healer she has created a music album called "Creation to Ascension".  In this album she combines binaural sounds with healing energy, helping people to relax, meditate and reach an optimal health. Her music can be found in Spotify, Apple Music, ITunes and Pandora. 
Gloria shares her wisdom and knowledge with us at Hot For Yoga during monthly Sound Baths with Reiki. 
I'm a Hypnotherapist, Motivational Speaker, Sound Facilitator, and Reiki Master. I found my calling as a vessel to help others help themselves. I recognize that everyone is unique, so I use my abilities to help others see what they cannot see within themselves. 
I am passionate about sharing and planting seeds of knowledge. I give you the opportunity to release the limiting beliefs, the limiting mindset, the self-sabotage. I will show you how to believe in yourself and grow with a new mindset, create new beginnings, and an overall sense of well-being. I help you cultivate and see with all of your senses, making you self-aware.  
 Angela shares her gifts with us at Hot For Yoga during monthly Sound Baths with Reiki. 
I always say, "Change your mind and you will change your life."
Gianna is an international yoga teacher, traveling around the world leading workshops, trainings, retreats, and classes.
As a broken gymnast, her first passion was healing her herniations and intense joint pain. As an asana champion her passion was training and discovering different modalities and techniques to help achieve deeper shapes and perspectives. As a motorcycle accident survivor her passion was living and integrating yoga into every aspect of her being no matter life's state. As a yogini devoted to practice, her passion is to share yoga as an adaptogen; a healing modality willing to meet you where you are.
Gianna is a USA National Yoga Asana Champion, a Bikram Yoga Certified teacher, an Ashtanga/Vinyasa E-RYT 500 hour certified teacher, and continuing education provider. With 15 years of athletic coaching and teaching experience, she teaches asana, pranayama, and meditation practices rooted in holistic movement, hatha yoga and ashtanga yoga in the light of her teachers David Swenson, Emmy Cleaves, Mary Jarvis, Swami Satchidananda, and Maharishi Mahesh Yogi. She is a Death Doula and mortality educator and is currently studying Ayurveda at the Maharishi International University.
Gianna started the Siddhi School of Yoga, wrote the teacher training programs for 105F, created Queer Retreats LLC, and partners with Open Lotus Retreats in India.
Gianna will be leading the Empower Your Practice workshops at Hot For Yoga in January 2023.