We are OPEN INDOORS again! Here's what you need to know…
Hot For Yoga is reopening in a phased approach to ensure the safety and health of all our community and team. The studio feels different as we phase into our "new normal." This phased approach is tentative and flexible and changes as needed at any point in time.
Please know we are doing everything in our power to make the best possible decisions. We know you may or may not agree with our policies and procedures and honor that. We ask that you practice kindness and compassion, and please understand that we did not choose this situation and will continue to do the best we can given our circumstances.
As a locally owned small businesses, and we are trying to figure out how to ease back in to a new normal. Please remember that one person's choice is not a reflection of your choice.  Please know we have done our absolute best to lay out a reopening plan during the most uncharted waters of our lifetime. If any of our procedures do not resonate with you, we honor your choice to stay home and continue to enjoy our Virtual Classes and On Demand video options until you feel comfortable.
Each class is limited with the number of spots available, and advanced registration is required. You can register up to one week ahead, and at least half an hour before class starts if space allows.
Mat spots are arranged 6ft head to head horizontally and 8ft head to head vertically. We will help guide you to your socially-distanced spot marked on the floor.
We are cashless, so please be sure your credit card is on file or bring it with you. As always, $10 minimum purchase on credit card. If your purchase total is for less than $10, the remaining amount will go on your studio account for future purchases (for example, if you're buying a $4 coconut water, you'll be charged $10 to your card, and $6 will be left on your studio account).
Below is a breakdown of our protocol for our current phase of reopening. Please review thoroughly, and feel free to reach out with any question or concerns.
Stay home, and do not enter the building if you have COVID-19 symptoms, the sniffles or are not feeling well.

Please sign up to the classes you'd like to take, up to one week ahead. You'll get an email confirmation for the class(es) you're accepted into. It is your responsibility to check that you booked into the class you intended.  You need to have a confirmed reservation to come in for class.
If you cannot commit to a schedule ahead of time, no worries–you can register up to 5 minutes before class starts, but all classes must be reserved.

We have a strict cancellation policy. You must cancel your class reservation through the Walla app or logged into your profile on our Schedule page  at least 3 hours prior to class, so someone else can take your spot.
If you do not cancel at least 3 hours prior to class or if you arrive late after class has begun, you will be charged a $25 fee, or if you have a class package, a class will be deducted as if you had taken the class.

Go into your profile to OPT IN for email notifications to confirm waitlists, reservations, and remind you of your booked classes. Penalties apply to late cancels and no shows.

Bring a yoga mat and yoga towel. 

As always, mat and bath-sized towel or larger are required for every class. If you did not bring them, you may purchase or rentfrom us.

We open our doors 15 minutes before the start of class. You must be here at least 5 minutes before class. We lock the door and start class on time.

Check yourself in on the iPad, and set yourself up on a spot number.

Please keep proper social distance at all times, and responsibly take care of cleaning your items at home.
If you can't make it in to our physical classes at this point, no worries…we still have a live-streaming schedule and 24/7 Video on Demand Library.
You can get a VIRTUAL Week pass or a VIRTUAL Unlimited Autopay.
Below is a summary of our current protocol.5
Before you come to Hot For Yoga: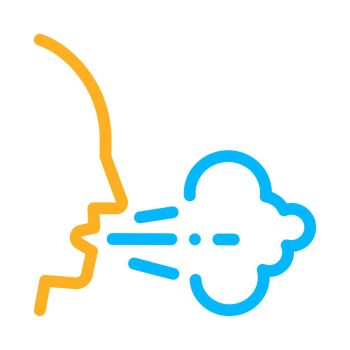 1. Do a self-screening at home
Do you have COVID-19?
Have you had symptoms of COVID-19 within the last 10 days, such as cough, fever, chills, shortness of breath, headache, sore throat, vomiting or diarrhea, or recent loss of taste or smell? 
Have you had contact with a person that has or is suspected to have COVID-19 within the last 10 days? 
If you answered "yes" to any of the above, please get better! And please stay home!
2. Get ready for class
Register and book your spot online! No Drop-Ins. You can register up to one week ahead.
Arrive 15 minutes early. No late arrivals. Be sure to bring everything you'll need for class, including your mat, yoga towel, and your water. 
Yoga mats and towels are required for every class. If you did not bring them, you can purchase or rent from us.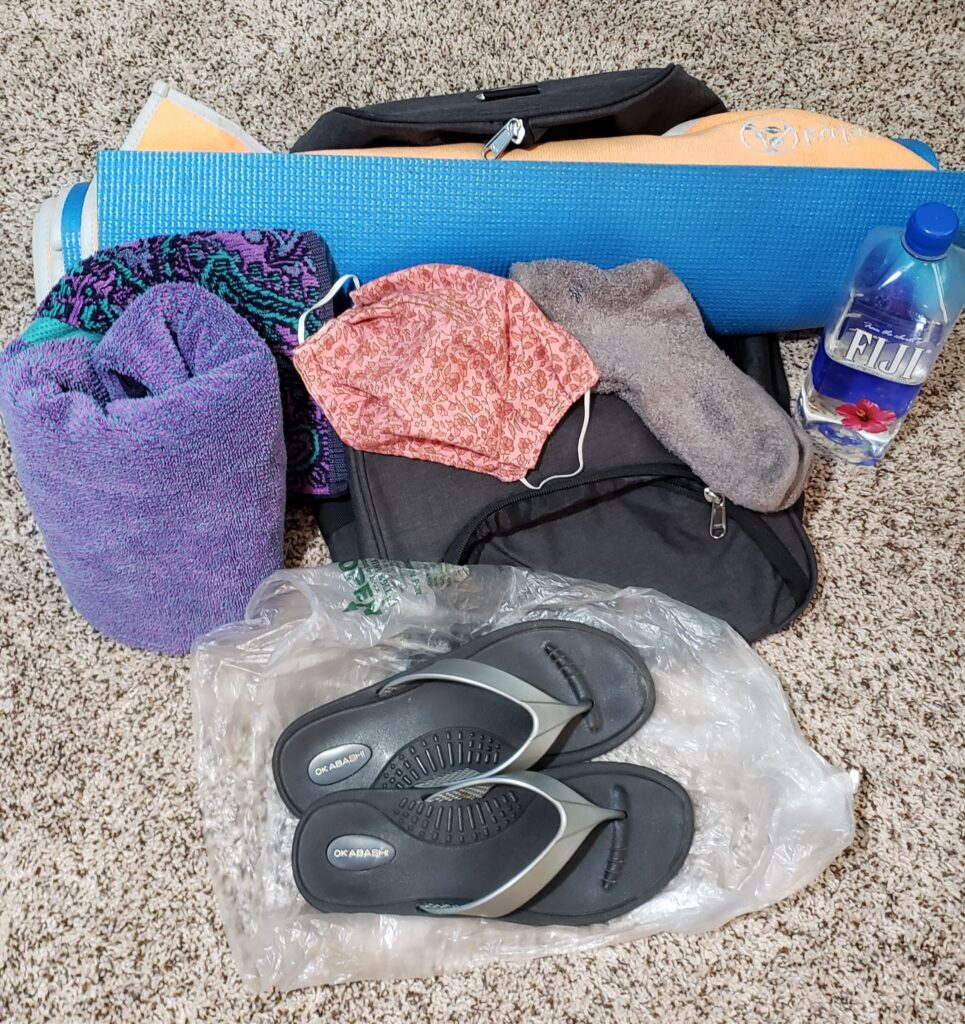 Once you arrive at Hot For Yoga: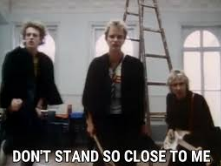 3. Check in, and go to your spot
Once you get here, you'll check yourself into class from the iPad, take your shoes off and put them with all of your belongings in a cubby (in either the lobby or changing room) or leave in your trunk. Take your yoga mat, towel to go on top (and maybe an extra towel) and water with you to a marked spot in the hot room. Front door is locked during class.
4. Have an awesome class!
We're so excited to have you back at the studio!
*Showers and changing rooms are open! Please limit to a quick, two-minute rinse, as studio closes 15 minutes after class, and staff needs to clean.